Drones also known as quad copter or quad rotor is a multi rotor helicopter that is lifted and propelled by four rotors. In late 2000s, advancement in electronics allowed the production of cheap consumer quad copters which are now used from delivering packages to desert islands and to re-enacting film scenes to filming weddings. Drones are no longer toys and can enrich our lives in countless useful and fun ways. They are a future that's starting today.
Here Is A List of Top 10 Drones Available For Consumers:
DJI Phantom 3: This Drone has a camera quality of 4K or 2.7k and is easy to use. Phantom 3 has fully integrated package with an intelligent system that helps you fly. With a flying capacity up to 3.1 miles (5 km). It has built-in Light bridge technology giving you complete control over this little beast and an immersive, live HD view of everything below. Further adding is a new automatic video editing software and live streaming capabilities that let you share what you see instantly.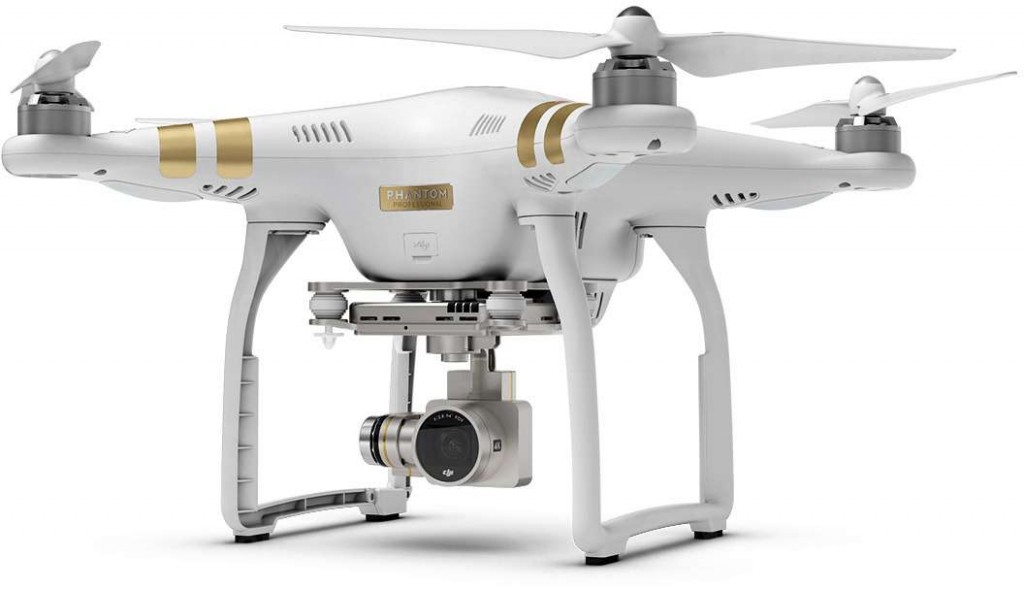 Hubsan H107D X4 Quad copter: It is a is a palm-sized quad-rotor RC helicopter with an integrated FPV camera that captures 720 x 240 resolution SD video that is transmitted wirelessly on 5.8 GHz which can be recorded on a Micro SD card. It has a 6-axis flight control system with adjustable sensitivity and 4 LED night lights.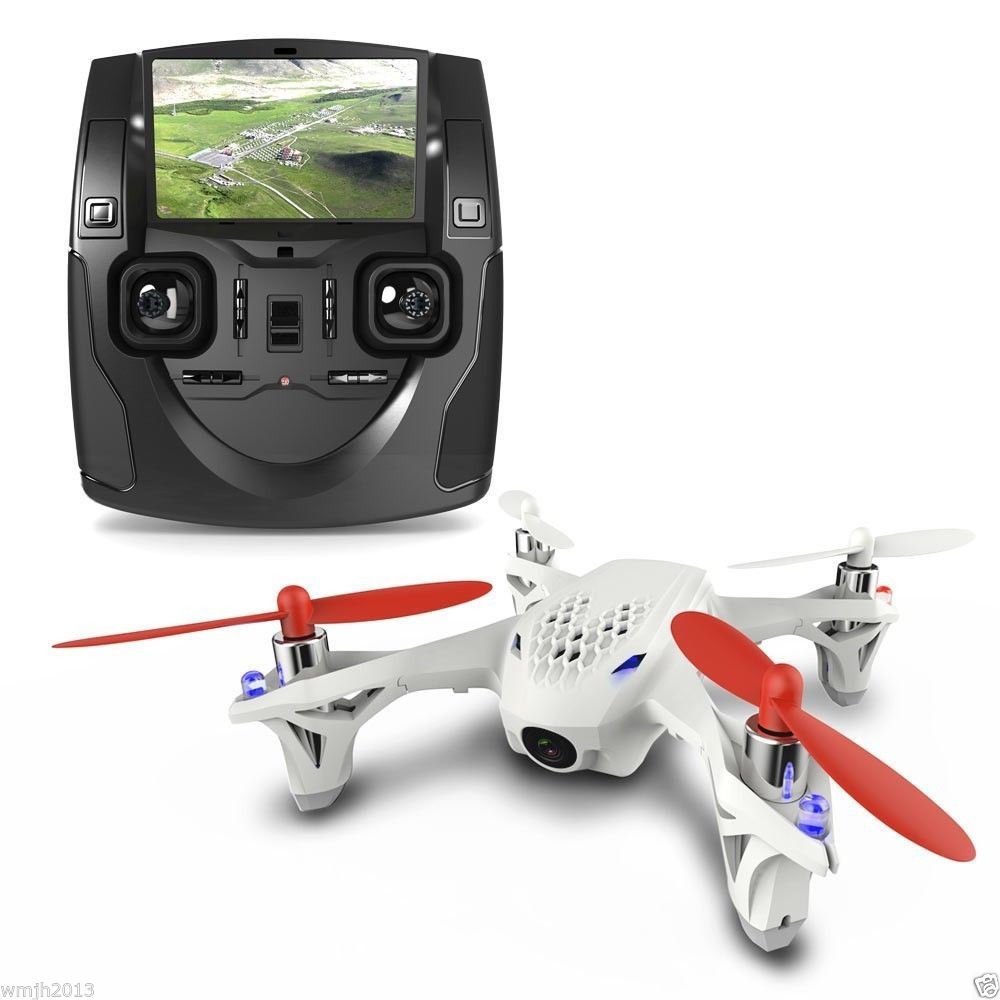 Blade Nano QX RTF: It is a SAFE™ technology with stability and agility modes that is small to fly in any room or office with 4-in-1 DSMX Receiver. It includes MLP4DSM $-channel DSMX transmitter and has an assortment of extra rotor blades.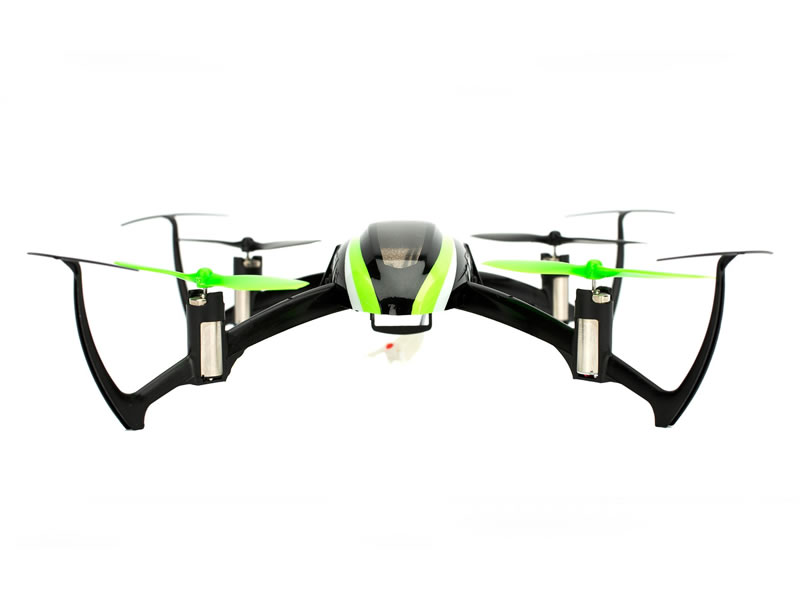 Hubsan X4: It has a Motor x4 with a frequency of 2.4GHz. It has a battery capacity of 240mAh giving it a flight time of around 7 minutes with control distance of around 100 meters. Equipped with Latest 6-axis flight control system with adjustable gyro sensitivity permits super stable flight.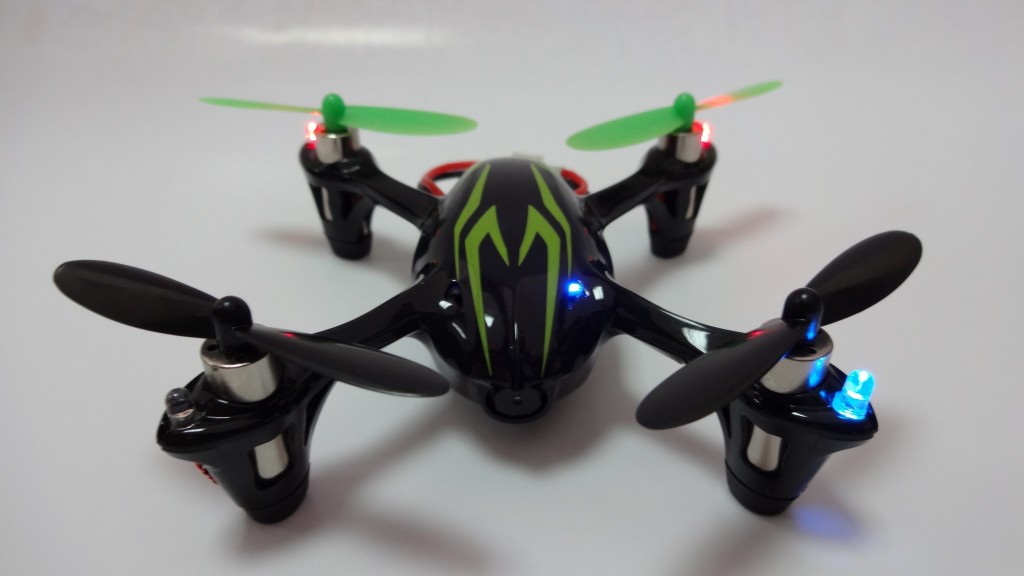 Parrot Mini Drone Hydrofoil: This drone is piloted in Bluetooth Smart from free flight 3 application, the Hydrofoil are flying Mini drones that can be attached to a hydrofoil. They rise out of the water to hover over the surface and rush like the racers in a sailing match. The four propellers of the Mini drone helps it to slide through the water and stays about 2 inches above the surface with amazing stability and agility. As the water resistance is reduced, it can reach the maximum speed of 5.4 knots (6 mph) and turn in a flash without capsizing with a battery life of about 7 minutes.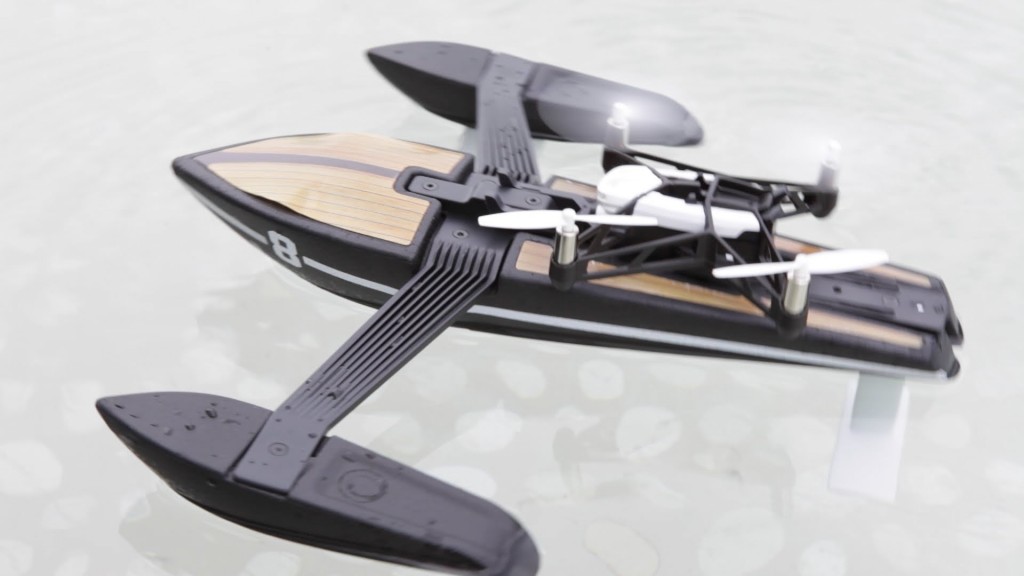 UDI U818A: It is a drone with full 3D flight mode with decent camera that can store upto 2 GB of video in Micro SD. It has a 2.4 GHz controller, with battery capacity of 3.7V, it has a flight time of 6~9 minutes. This drone is usually used for learning how to fly without causing any damage.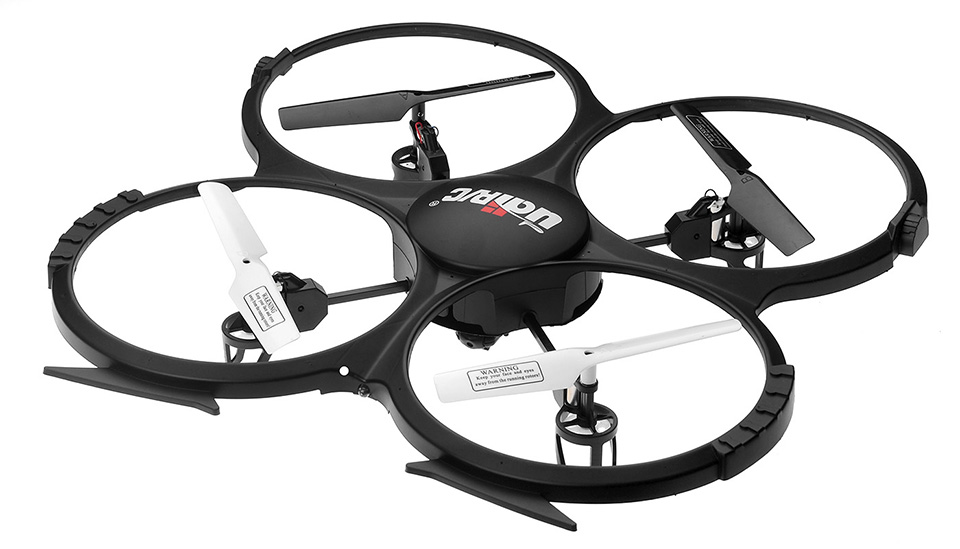 Parrot Ar. 2.0: 4 brush less in-runner motors of 14.5W and 28,500 RPM makes it one of the most awesome drone available for beginners. With 720p HD camera that even allows remote video storage with WI-Fi. Its AR.Drone 2.0 technology and Robust structure it is one of the best available drone.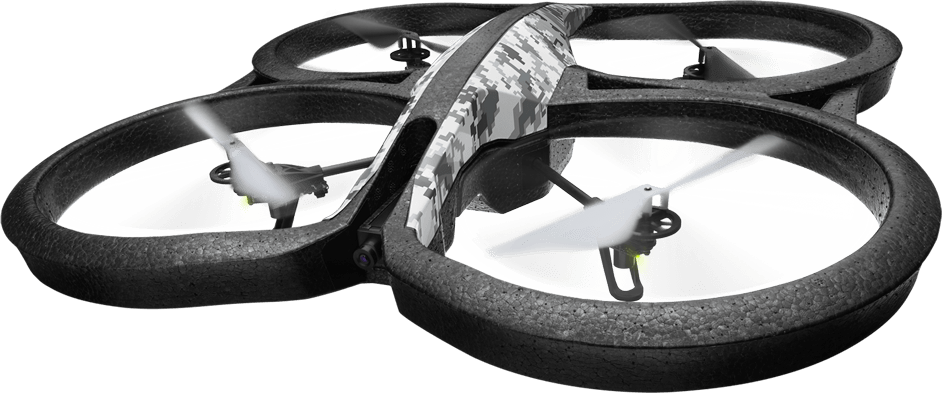 Parrot Bebop: Equipped with an amplified WI-Fi 36 dB radio and with four antennas, the Parrot Sky controller extends to WI-Fi. The piloting smartphone or tablet is fixed on a shelf that is compatible with the vast majority of smartphones & tablets available on the market. The pilot takes control of the drone via two ultra-precise joysticks. For extreme view (anything but sensations), it is possible to connect FPV (First Person View) glasses to the Parrot Sky controller with the HDMI and FPV glasses compatibility.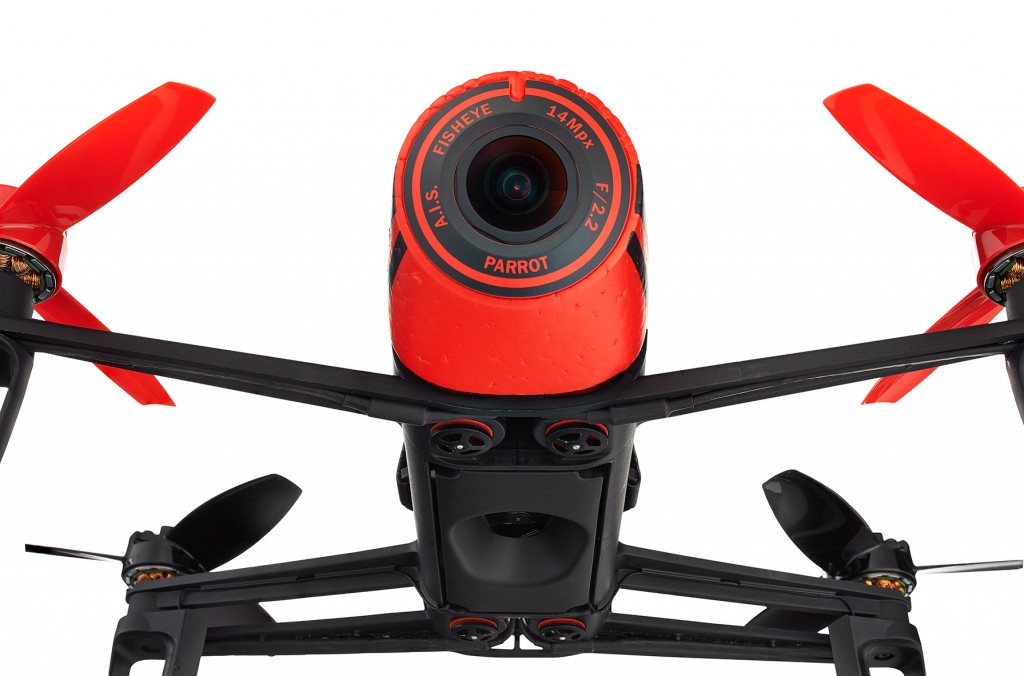 Axis Aerius Drone: It is one of the World's smallest and cutest quad copter available with an Ultra-Compact 2.4 GHz Controller. With a battery capacity of 80 mAh, it has a flight capacity of about 5-7 minutes. It's 6-Axis Gyro-Stabilization Keeps Drone Stable and Centered and Pre-programmed "Trick-Mode" Algorithm Provides Amazing Flips and Rolls. It also has Bright LED Colored Lights for Night Flight and Drone Orientation.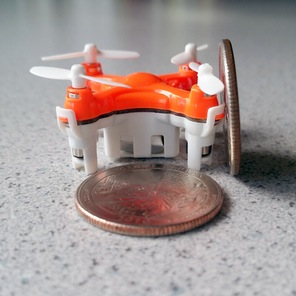 3DR Solo: This drone has an 880kv motor build in LED lights for directional awareness. It is the first drone to offer complete control of HERO4 camera during flight. The new 3-axis gimbals delivers fluid HD video to your mobile device, offers in-flight recording control and access to Go-pro settings. The robust new Solo app (for i OS and Android) makes it easy to stream live video to your mobile device and enjoy sophisticated camera and copter control with the push of a button.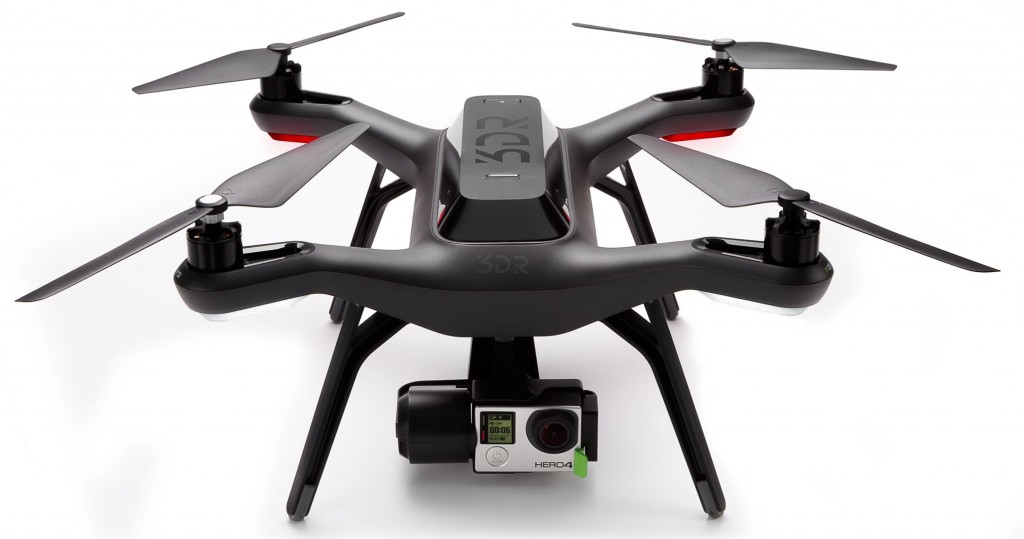 So get a drone for yourself and enjoy the new way to see the world from a bird eye.
Here is a list of others drones that can be fun to use