Introducing the new Microsoft Surface Book
Microsoft is known for creating operating systems for laptops, but not the laptops themselves. The twist in the tale occurred when Microsoft decided to take the bull by the horns by introducing its first ever laptop; the Surface Book.
The Surface Book weighs just over three pounds and it is the fastest 13-inch laptop to have ever been created. Based on the statement by Microsoft, it is two times faster that Apple's MacBook Pro. Tech Insider had a feel for the device during Microsoft's Launch Event and according to them; it 'definitely feels like a strong competitor to Apple's MacBook Pro.'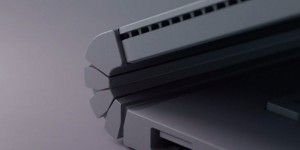 While showcasing the device, Panos Panay from Microsoft suddenly removed the screen from the keyboard. The screen is not just an ordinary tablet as some might expect. The Surface actually contains a discrete NVDIA GeForce GPU and other CPU components that enable it to perform two times faster than the MacBook Pro. This is an interesting declaration by Microsoft considering the fact that no specs have been provided to prove their claim. They however showed a video of Gears of War playing on the Surface Book and then immediately after that, the editing of the game footage in Adobe Premiere Pro.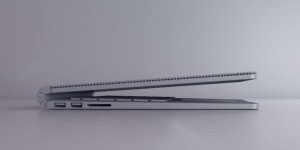 The screen attaches itself to the keyboard via a 'Dynamic Fulcrum' that can also hold the tablet backwards and perhaps draw on it like a clipboard. The Surface Book also comes with a Microsoft Surface Pen as well as a Surface Pro Deck. Microsoft also went with a sleek design making the Surface Book not just a powerful device, but also a very beautiful one.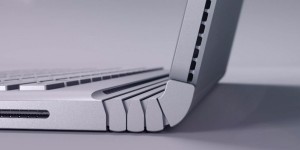 It is powered by a sixth generation Intel Core i7 chip and comes with 16 GB of RAM and 1 Terabytes of internal memory. The keyboard is backlit and ergonomic. There are 2 USB ports and a full-size SD card and the battery lasts for up to 12 hours.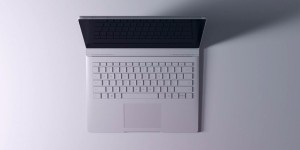 The Surface Book can be preordered now starting at $1,499 and will hit stores by October 26th.