ShiftWear E-Ink Sneakers bring in new Digital Style
Fashion trends flow, but a new shoe concept is intended to keep you up to date with the latest style.The ShiftWear sneakers designed with flexible E Ink color displays that can be customized with images or animations directly from a smartphone or a tablet.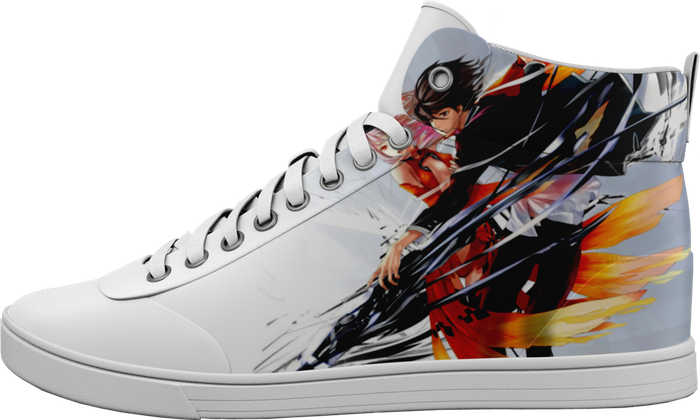 The first thought that comes to one's mind is of Marty McFly's self-lacing Mag high-top sneakers from Back to the Future II when they think of futuristic footwear, but latest developments in flexible electronics  changes all of that. Whilst the ShiftWear sneakers may be inconvenient to you with lace-tying, their integrated, flexible panels are meant to offer an open canvas so that your feet can match attire, mood or season. The specialty being able to power the sneakers on and select design from the mobile app.
Each pair of ShiftWear sneakers features always-on E Ink displays, similar to those found in e-readers. The built-in batteries are designed to last up to 30 days, depending on the type of visuals set. The Static images consume little-to-no power, while animated graphics are expected to drain batteries much faster, especially with increased complexity or frequency. The team developing these kicks plans to incorporate wireless charging capabilities, as well as "Walk-N-Charge" technology that let the shoes charge up with every single step.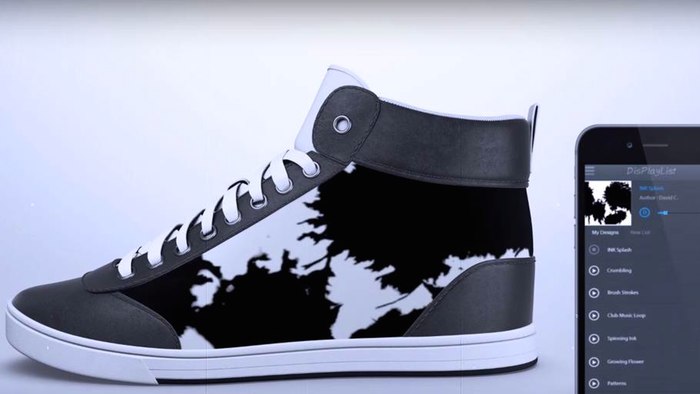 While there is no mention of the synchronizing method (yet), the ShiftWear sneakers are designed to pair with a mobile device running the companion app (iOS, Android, Windows), which lets users browse, download, and program designs for the shoes. Art can either be created for personal use or offered up to the marketplace for others to purchase it. Another noteworthy thing is that the displays aren't front-lit, so images and animations will have limited visibility in low-light conditions.
Of course people owning such amazing kicks would be most concerned about its durability and toughness, the ShiftWear sneakers will be waterproof and machine washable. Although there are no plans for the soles to be replaceable, they will be coated with Kevlar fiber in order to last longer.
The ShiftWear sneakers make up a highly ambitious project, but not completely beyond the lands of possibility. We've seen similar concepts with the Tago Arc bracelet, Polyera Wove Band touchscreen wristband, and even E Ink-equipped heels of Volvorii's Timeless smart shoes, which are currently available for preorder despite the crowdfunding campaign falling short of its goal.
ShiftWear sneakers are currently funding on Indiegogo, having risen major of its US$25,000 goal in 10 days, with another couple of days left to go. The shoes will be available in low, medium, or high top styles in a choice of color, with minimum pledges starting at $150 (excluding shipping).
The funds raised for ShiftWear are to finish off the prototype before a planned move into mass production. The minimum pledge for a pair of shoes is US$150, but to create the full-featured shoes, some pretty heavy stretch goals must be met first. So if everything goes according to plan, backers may expect shipments of ShiftWear sneakers to start sometime around mid 2016.
Readers can also sneak in to the sneakers in this video