Top 8 Wearable Tech Products For 2015
December is a month of holidays, with people spending there hard earn money on the tech products they require or have been dreaming up of having for the entire year. Here is the list of top 8 most wearable tech products that money could get you.
Top 8 Wearable Tech Product:
The Samsung Gear VR (powered by Oculus):

The Gear VR is the first consumer-focused virtual reality headset. After two developer kits, Samsung has refined the hardware to a polished level. It doesn't have the graphical prowess or sense of "presence" (feeling of being somewhere else) that the Oculus Rift does, but it's trailing close behind than what one would expected form a VR console that relies on a smartphone.the experience of using it is so magical that you may want to use it every day. The only nitpick is that the Gear VR is only for owners of Samsung's 2015 flagships, everyone else will have to wait for the PC-powered Oculus Rift or HTC Vive that are set of release in earlier 2016.

Huawei Watch: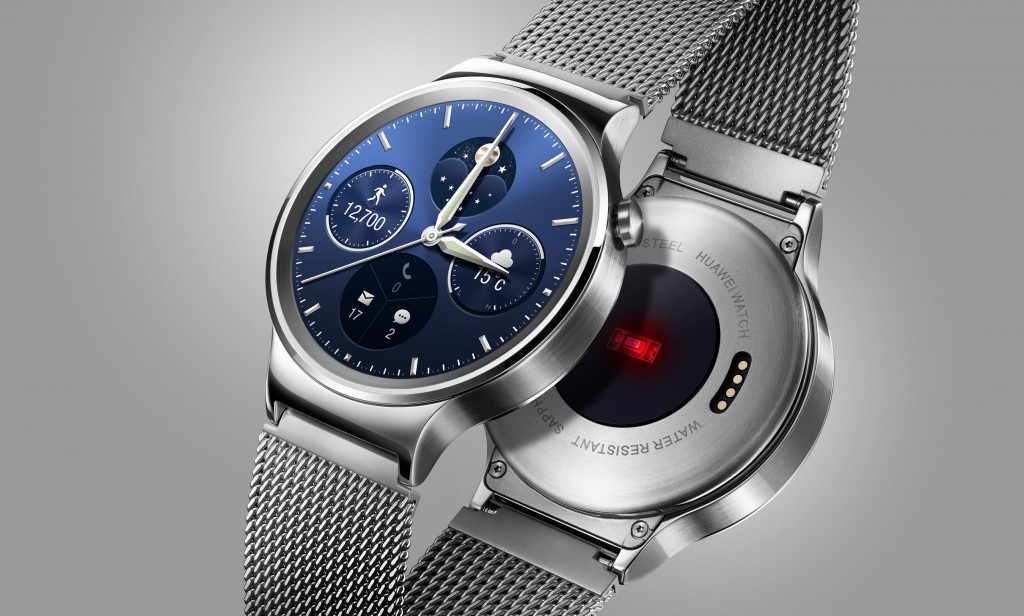 The smartwatch of the year and second most favorite wearable of 2015 is the Huawei Watch, an Android watch that can pass for a regular watch. It has a sapphire display covering in all models with a premium leather band in the entry-level version. The good battery life and several gorgeous styles has made it even more wearable. The Huawei Watch were officially started at $350, but can currently be bought for as little as $300.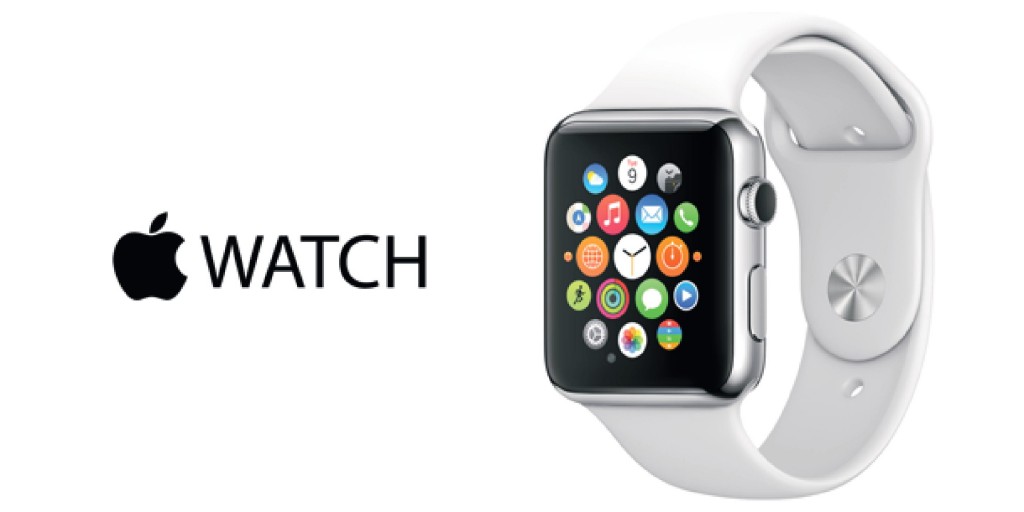 The Apple Watch is one of the most favorite wearable to date, it was the first advanced smartwatch with the best all-around combination of hardware and software. If you own an iPhone and price is no object, then it's a must have wearable purchase. The only nitpick is that it's too expensive with aluminum body and cheaper rubbery (fluroelastomer) band, jumping up to a stainless steel Apple Watch with leather band costs a US$649 minimum and Apple Watch also has a somewhat complicated UI with a touchscreen input, a scrolling Digital Crown, side buttons and Force Touch (pressure-sensitive presses on the screen) which is way too much for a tiny tech piece that no body really requires. The Apple Watch starts at $349 for the smaller 38 mm models, and $399 for 42mm.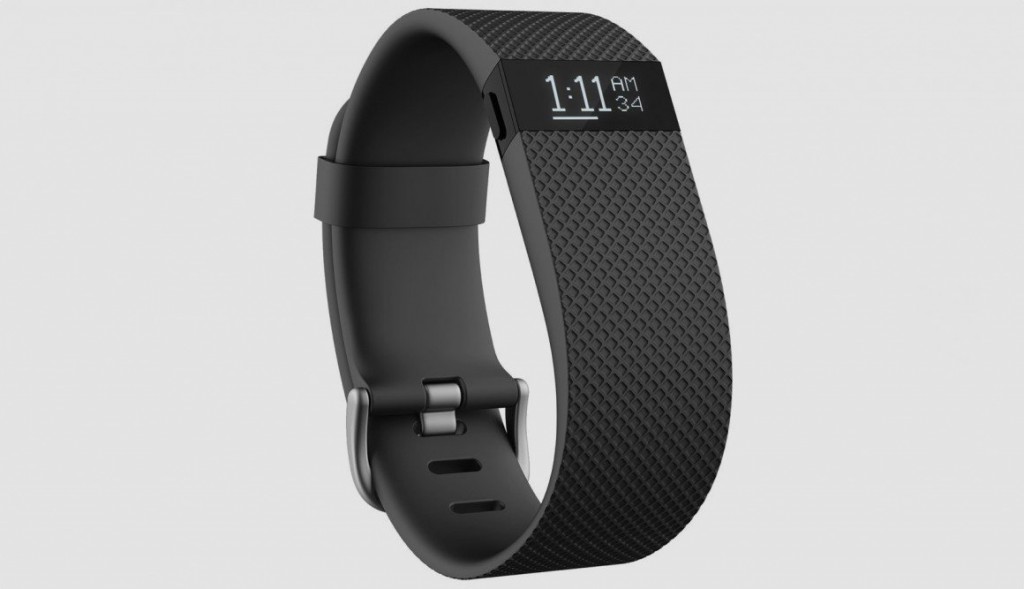 The Fitbit Charge HR is one of the most favorite standalone fitness tracker of 2015. it is unusually small for a wearable heart rate tracker and it's also one of the few trackers that can fit in at the office and the gym. The Fitbit Charge HR is available for a reasonable price of $150.
Moto 360 (2nd-generation):

The new Moto 360 is an improvement over the original. the 2nd-gen Moto 360 ships in a smaller size, has a sharper display and fixes the original's sketchy battery life. but it still has that strange "flat tire" design. The Moto 360 2 is now available at $300 for the smaller 42 mm model, and $350 for the 46 mm one.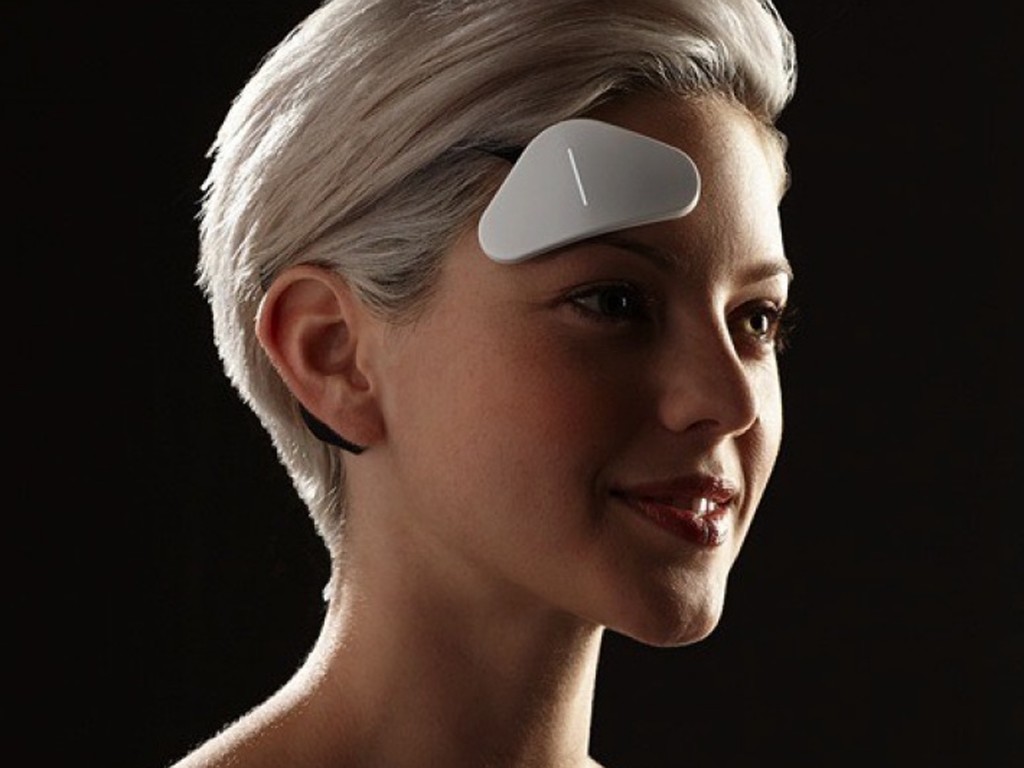 Easily the most unique wearable this year. Thync sends little pulses of electricity into your brain to make you feel either calm or energized. It's pretty awesome that we can strap on a small Bluetooth-connected device and feel something similar to a mild weed-induced chill or burst of inspired motivation. Unfortunately Thync is still iOS only with the Android companion app arriving later this month. The device also requires strip refills at $20 for a pack of five, which can get pricey over time and current buyers will eventually have to pay for some seasonal and premium "vibes" as in-app purchases.Thync is currently available for $199, $100 cheaper than what it was launched at.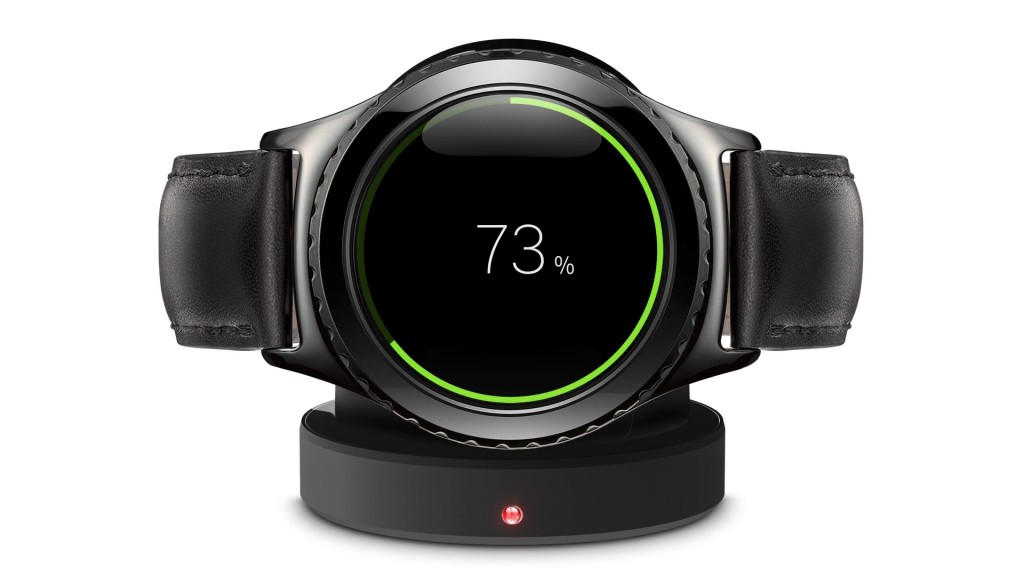 The Gear S2 soars to the highest of smartwatch heights only to fumble some of the fundamentals. Its most awesome is its rotating bezel, which is the most intuitive smartwatch UI navigation method yet. It's also the smallest Samsung Gear watch yet and the first Tizen-running Gear to work with all recent Android phones. The only nitpick is that Samsung's voice control app, S Voice, is too weak, and the watch doesn't let you perform basic tasks like scheduling reminders or calendar events and its underwhelming third-party app selection, which drop it back with the rest of the pack.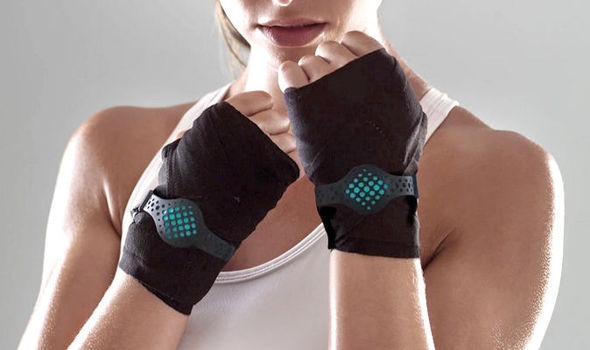 Fitness trackers are used for tracking your fitness, but most of them assume that awareness alone is all it takes to lead to better results. Moov Now takes things a step further by using its 3D motion sensor to coach your form and count your reps via audio feedback on a paired smartphone. This wearable can be strapped to either your wrist or ankle and has an impressive six-month battery life. Moov Now is available at just $80.